FEBRUARY 2020: JAMIE SMITH DEBUT SHOW
Jamie "Tank" Smith is a 38 year old painter and professional tattoo artist living in Lawrence, MA and working at Jim's Tattoo in Seabrook, NH. Although Jamie has made art his career through tattooing for 20 years, this exhibit is his first showing outside of the tattoo world.
This collection of colorful acrylic paintings spanning several years differs greatly from Jamie's fine line, black heavy style of tattooing. The collection boasts a full, complex spectrum of color with high contrast and absolutely no black. While much of the imagery reflects tattoo culture: literal & inner demons, goat heads, skulls, & sacred hearts; the expressive brushstrokes and saturated hues show a more relaxed, even optimistic side to the structured tattoo practice and some darker subject matter.
Opening reception Friday, February 7, from 4-9:30pm at Wrong Brain HQ.
Instagram:
@jamiesmithtattoo
@thegoblinkling
MARCH 2020: TRASH & TEXTILES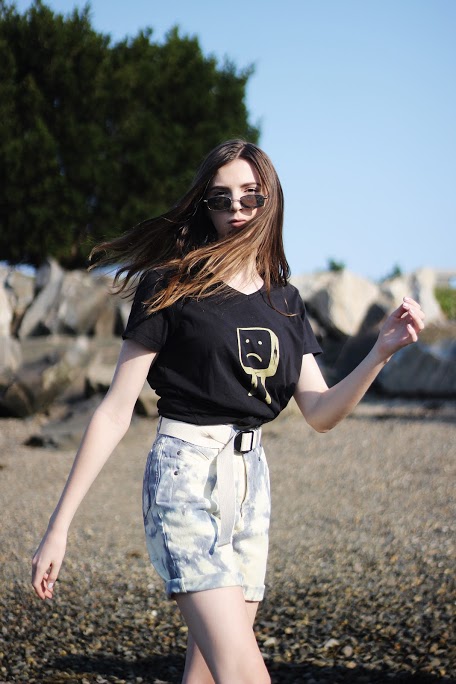 A group exhibition & runway event celebrating the upcycle revolution. Artists & fashion designers will show off their fibers & wearable art work using recycled materials. To submit your artwork, visit the Participate Page! Opening reception Friday, March 6, 4pm. Runway show starts at 7pm, followed by our anniversary party!
APRIL 2020: GAY PAPER MACHE
Group show featuring work done at our weekly Gay Paper Mache club! Want to participate? Come EVERY WEDS at HQ, 6-9pm. All are welcome!
SOME PAST EXHIBITIONS…
November 2019: Inktober x3:Â 
Wrong Brain Headquarters Gallery presents: Inktober done three ways, by: Emma Sophia Cancelada, Glorida Houlné, & Diana Norman. Inktober is a worldwide challenge to artists to make 1 piece of art every day of October with a specific daily prompt. These three artists are showing new Inktober work from 2019, in black ink, color ink, paint, & digital. Opening reception Friday, November 1, 4pm-8pm. Above digital art by Diana Norman.
December 2019: Big Cheap Art Show
A large group show, everything for sale and under $50 for the gift giving season! Opening reception Friday, December 6 from 4-8pm. To submit your artwork, visit the Participate Page! Above art by Darcie Blake.
'Still Here: Phases of Vitality' by Marisa Companion
Sam Paolini – Mural Mission Retrospective & zine release.
Bone Wrought – Ryan Bilby/Amanda Albertson
Jocelyn Toffic – Dark Migrations, December 2017
Adam Gouveia – Snobby Lobby, November 2017
This Is What Trans Feels Like,  January 2017
Michelle Rose Pizzo, October 2016
Josh Lee